Do you imagine yourself getting teleported in another world with ruined tapestries, an abandoned castle, a ghost town as you walk in your normal world and witness the same landscape? Have you made up plots about you being the prophesized messiah for a village that has a curse running in their blood?
Perhaps there might've been many instances in your life where putting down a fantasy-themed book mightn't have let you put your mind down from its settings and characters. Or sometime in your past, a movie would've left you wanting more than just the premise you had seen.
Know more: The 10 Most Popular Arcade Games You Can Play Online
Often in our daily lives, we come across situations where our favourite books and movies fuel our minds with the imagination of places and situations we make up to escape the mundane reality that we live in.
The ardent desire to explore a new place and experience an otherworldly phenomenon, to visit a magical school, to solve the puzzle of missing people in a haunted city, exploring ancient lands and defeating supernatural creatures, and so much more.
We seek entertainment and fun amongst things that might pave the way for connection to a different world where we must abide by its rules to see if we can survive. And games are meant to bridge this gap between fiction and reality.
The virtually appealing games created with a multitude of colorful and unforgettable characters to play within an intriguing plot are a salvation for the souls seeking castle in the sky types of recreation.
The Xbox has been one of the top and most sought out companies that have continued to provide unique and hard-to-put-down games and themes from time to time. They've inspired many series and spin-offs in movies, anime, and other gaming companies.
People have willingly consumed the uniquely crafted games with stunning panorama and sound effects that made them feel as if they were actually in the game. This burst in demand made newer and better versions of both the Xbox series and the games. Plenty of sequels were designed, and older variations were remade for a better experience for the users.
Read more: Top 10 Best PC Games of 2021
As of today, the list of such games by their consumption and popularity is too long to see the end. Each one has an attribute and uniqueness of their own that makes them a fan-favorite in some way. We've narrowed down the list with the latest games of Xbox that are currently a hotbed among the gamers and in the entertainment market and across the world.
And here is a list of the top 10 best Xbox games for 2021:
10 Best Xbox Games For 2021
1) Resident Evil Village
This first-person survival game has 96% liked votes by users worldwide. Capcom has done a brilliant job in designing this next-generation edition with astounding horror-themed visuals. It is the eighth installment in the Resident Evil series, so it is especially a big treat for the saga's fans.
The story continues with the Resident Evil 7 protagonist Ethan Winters and how he must jump back in hell to save his kidnapped daughter. The delivery of the plot, likeable characters, and terrifying foes of the game will take over your senses and leave you wanting for more as you unlock its secrets and endeavor on an action-packed journey.
If you're in for combat, clever and extreme escaping situations, and a game brimming with full-on adventure, RE Village fits your type. 
2) Life is Strange: True Colors
In for a graphic adventure game? Life is Strange is there for you. It is a quest of visual appeal as your character Alex Chen learns to embrace her 'Curse', a supernatural power that she can use to manipulate the ardent and passionate feelings and emotions of others around her.
Since it is not connected to Life is Strange in terms of story and has its own plot and a new set of characters, you can enjoy it without you requiring to play any other Life is Strange games. 
3) Hitman 3
Going by HITMAN III, it is the concluding part of the popular Hitman trilogy. This stealth game presents you with a world of deadly assassins where you must follow Agent 47 as he defeats his enemies while escaping his death and surviving in a world that will eventually change forever for him.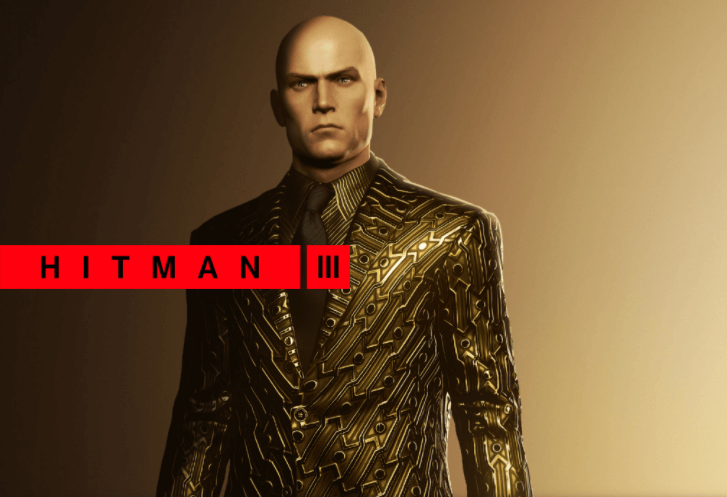 It is equipped with globetrotting locations and exotic actions of survival and hunting and follows the premise immediately after Hitman II. There are features to import previous locations of Hitman 1 and 2 for existing owners without any additional charges.
The tactile and immersive world of the setup of HITMAN III delivers a perfect end to the dramatic saga and will eventually leave you feeling both amazed and emotional at the end. 
4) Outriders
This game lets you discover and explore the beauty and horror of the planet Enoch as you must go aboard a journey to find the source of an enigmatic light. With detailed and hand-drawn landscapes and scenes that will give you a surreal feeling throughout the game, you can expect to be thrilled as you continue in the premier.
One of the main aspects that give Outriders an edge over other games is its combination of the concept of brutal and bloody combat that delivers engaging and fun to play battles. Also, it makes for a great foundation to dig into if you're into violent and dark-themed genres of horror games. 
5) Psychonauts 2
It is a platform-based game that brings a combination of danger, excitement, and humor in a perfect blend. The inventive and cinematic beauty sets a good stage for an unforgettable experience in a bizarre realm full of psyche powers, surreal mental worlds, quirky missions, and mysterious conspiracies.
Do you think that's all it is in Psychonauts 2? Well, here's a surprise – the protagonist Raz can enter into the minds of people! This game will leave you with a joyful platforming experience as you explore a twisted domain where Raz dives into the minds of various people, unlocks their deep and hidden memories, and helps them battle their inner demons and get rid of painful emotional baggage.
Another surprise – you can slow down time itself in the game to solve puzzles and form strategic battles against your enemies.
6) Genesis Noir
Genesis Noir takes you on a breathtaking cosmic-comic-based adventure set before, during, and after the Big Bang altogether in the form of generative art visuals. This game plays with the concept of cosmic beings quarreling in the universe in its pre-created state.
And when the Big Bang occurs, and the fragile heart of God is at stake due to the creation of Earth, you must stop the evil expansion and save your lover. This game takes you on a ride filled with exploration and simple interactions amongst Gods that will let you uncover the many shades and feelings of time, love, and love triangles. 
See more: Shadow of the Tomb Raider Walkthrough
7) The Medium
Are you the type who's into psychological horror video games? The dual-reality game 'Medium' designed by the Bloober Team fits this genre. With a popularity rate of 91% in the trending gaming industry of 2021, this will be no less than a thrilling movie experience with chaos and confusion of the psychosomatic themes morphing into your veins.
Explore the real and the spirit world to solve a secret and dark mystery and fight your way out of the clutches of The MAW. Equipped with a gripping soundtrack by Akira Yamaoka and Arkadiusz Reikowski, and visuals inspired by the gruesome horror art of the famous Polish painter Zdzislaw Beksinski, this game is certainly a ride for fun and entertainment until the very end. 
8) New World
New World is an MMORPG (Massively Multiplayer Online Role-Playing Game) styled buy-to-play model created and published by Amazon. The interface allows the players to form groups of 4-5 and battle monsters while exploring the world to colonize lands across Aeternum Island.
Equipped with different level upgrading powers, quirk travel modes, a superb tapestry, aesthetic bonuses, and much more, this video game is bound to keep you hooked for a long time. 
9) Deathloop
It is a first-person shooter game where your role is of an assassin – Colt, who's stuck in a time loop and must defeat the Visionaries. This game comes with several side quests where you must use stealth, skills, guns, and powers to complete them and combine your findings to defeat your targets before midnight. Designed by Arkane Studios, this game delivers heavy action scenes that will keep you meditated to the console. 
Find more: Top 10 Best Mobile Games on 2021
10) The Ascent
Is horror too boring for you? Then the action-packed Ascent set in a cyberpunk world is the right choice for you. This game developed by the studio Neon Giant brings a world-class vibrant setting and backdrop where you encounter new allies and fight against your foes to collect loot in the world of The Ascent.
You can customize your characters with a wide range of cyberware while battling galactic creatures and exploring different locations, from dark slums to luxury spots. And it only gets better and better once you ascend to places above and discovers new secrets. This sci-fi shootout game won't disappoint your taste for dystopian-themed entertainment.
While the above games have been released, here is the list of five video games of 2021 that have created a mass hype just from their trailer and are already being pre-booked by many fans. They are already a big event in the gaming market and have left the fans waiting for their official public circulation.
These upcoming titles will make for some of the best Xbox games of 2021:
I. Halo Infinite
A continuation in the Halo Series, this shooter-style game is all about fighting and defeating foes in an amazing multiplayer experience. Follow the epic adventures of humanity's greatest superhero – Master Chief, as he saves humanity and confronts some of the most ruthless enemies in his life.
This impending game is characterized by various big team battles and amazing Spartan customizations that are a cherry on top in the family of consoles and Xbox series. With a graphic resolution of 4K, fans have been eagerly looking forward to Halo Infinite's launch in 2021. 
II. Far Cry 6
This game will take you on a gritty journey across Yara – a tropical nation that is frozen in time. You must fight a modern-day reinforced guerrilla force to liberate the nation from the evil dictator and his son and free the Yara people. With a captivating setting and a compelling plot revolving around this popular game series Far Cry, fingers have been crossed in the wait for its official release.
III. Scorn
Have you ever wondered how a fusion of H. R. Giger (pioneer artist behind the Alien franchise) and Zdzislaw Beksinski would look like? Well, Scorn by Ebb Software does have some answers for you.
This first-person survival and adventurous horror game take inspiration from both the nightmarish and surrealistic art of Giger and Beksinski. The visuals and disturbing panorama will leave you feeling on edge as you try to explore and understand the macabre world you're lost in a while controlling a skinless humanoid. 
Check this: Assassin's Creed Odyssey Walkthrough
IV. Back for Blood 4
Built by Turtle Rock Studios, this first-person shooter game has a multiplayer immersive experience. You will find yourself in the center of a war against parasitic creatures called the Ridden who are devouring human civilization. To save the remaining humanity, it is up to you and your friends to defeat the Ridden in this thrilling and competitive game.
V. House of Ashes
This video game is the third installment in the Dark Pictures Anthology saga. An interactive and survival horror game with a drama video premise, House of Ashes is set to deliver a terrifying exploration in the ruins of a buried Sumerian temple. Can you escape the lair of the evil and otherworldly creatures that have emerged for their hunt?
Conclusion
The entertainment market has witnessed both domestic and global escalation in popularity of and increased investment in these games. Discord servers have been created to play in groups and compete for high scores. Some of the most popular Xbox game series of all time, such as Grand Theft Auto, Halo, Red Dead Redemption, the Witcher, and many more have gained a cult following them with clubs to discuss and explore their art and ideas.
Online gaming on servers has brought many people to make friends and connect with distant people. It has reduced stress and allowed people to break free of the monotonicity by escaping their reality and experiencing a one-of-a-kind passion and excitement.
The Xbox games of 2021 are made to engage you in a virtual world where you can be a part of something beyond the abilities of the common man and lose yourself to the fantastic world-building. 
Author Bio: 
Charlotte Lin is a content creator at escaperoom.com. She's a passionate young woman, mother to an amazing nine-year-old, and an avid reader. Over the years, writing has helped her explore and understand the world as well as her own self. She loves to travel, meet new people, and spend quality time with her daughter. You can find her on LinkedIn.